What is one sure sign aside from the heat and humidity that summer is here? Strawberries! There is something so exciting about fresh fruit, and there are only a few months during the year that you can get the perfect strawberries. I hate that I never made the time to go to the U-Pick Strawberry Farm while I was living in Savannah. Maybe I can find something similar around here...
My mom needed to make a dessert to send to work with my dad for his healthy lunch club, so off to Wal-mart we went. The scent of strawberry was so heavy in the air that you could almost taste them. They looked awesome, usually at least a few in each carton have to be thrown away, but every single one of those delicious red fruits were perfect. I remembered a strawberry pie I had made last summer, a dessert made for fresh strawberries. The plus is that it can easily be adapted for the health conscious dieter. We made two of them, one for me to take to work, and one for my dad's lunch club.
Gorgeous Sliced Strawberries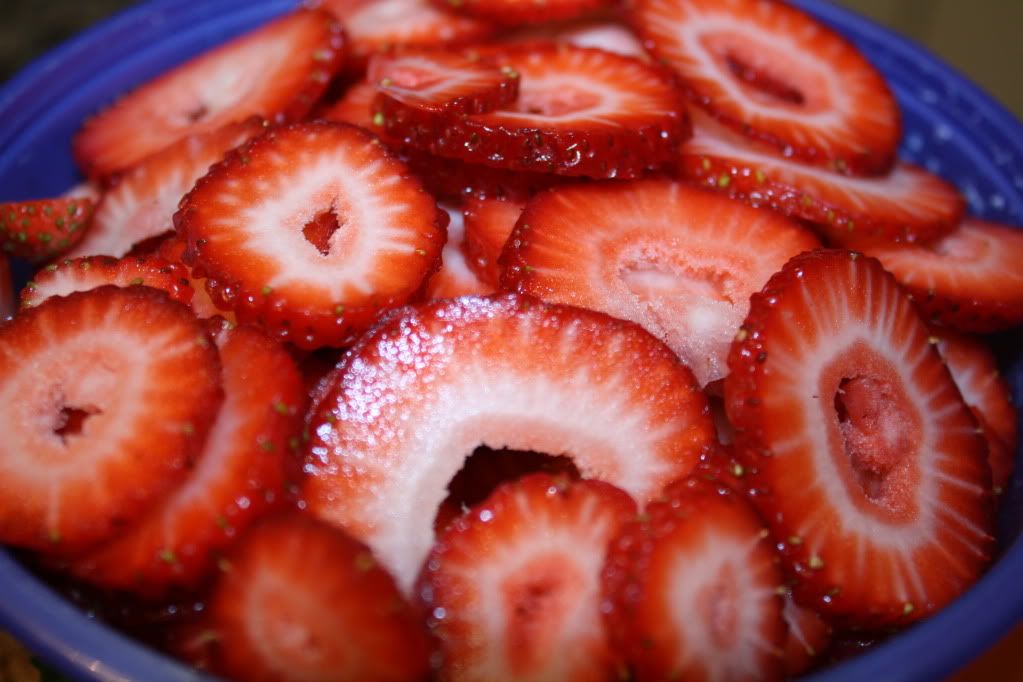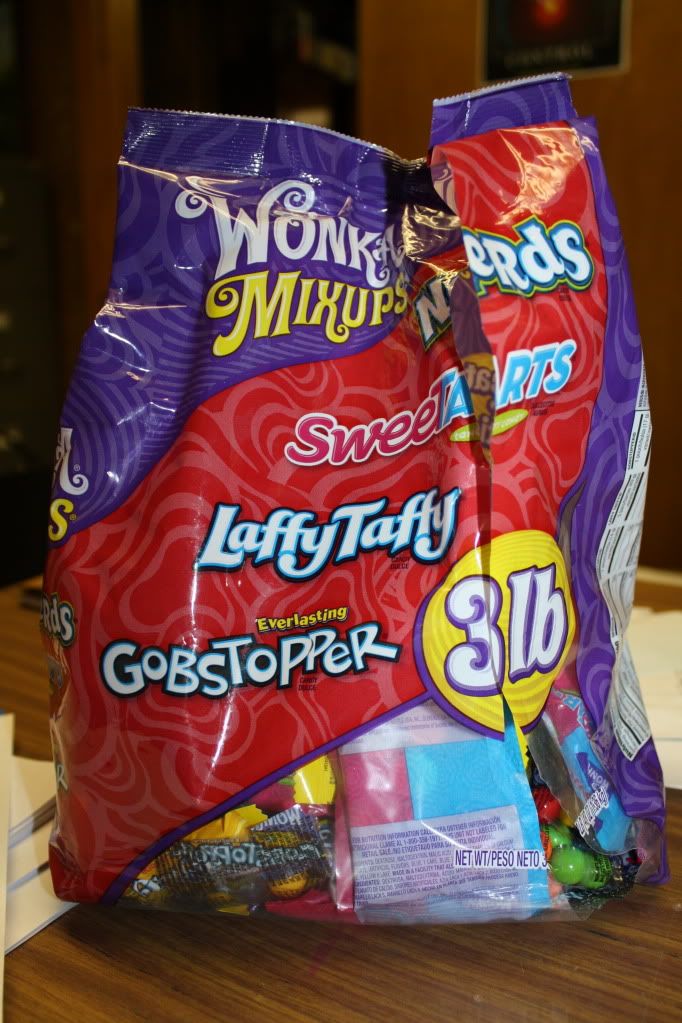 P.S. I thought I would show you the 3 lb bag of candy sitting on my desk that I am desperately trying to resist. Sweettarts, LaffyTaffy, Gobstoppers, and Nerds. Why did I buy this? Speaking of Laffy Taffy...
How do you get a baby alien to sleep?
You Rocket!