Honestly, I don't get into Hollywood award shows. I really don't care who wins. When it comes to movies or TV shows I like what I like, and to be truthful, they usually aren't something that will be found at the top of the best picture list. When awards season rolls around, there is one thing that I do love and relate to, the fashion. I can't wait for the day after so I can go to
People
or
PerezHilton
and see a quick recap of all of Hollywood's fanciest ladies (sorry, men, but there is only one way to wear a suit, and it isn't that exciting).
So I thought I would share a few of my favorites from tonight's show:
Christina Hendricks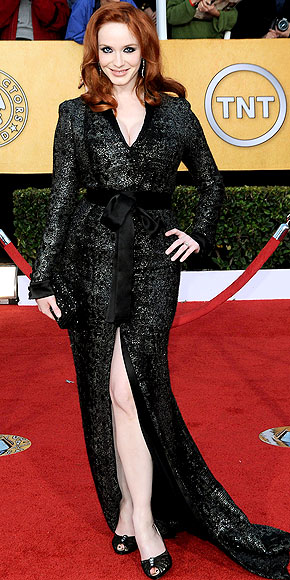 In the words of Rachel Zoe, "I die." Seriously every time I see this bombshell red-head, she makes my head spin. She is always so beautiful and she rocks her curvy body like no-one else. I def think her black number was a good choice. I have put a letter out to her stylist to come to my house and dress me everyday. A girl can dream.
Mariska Hargitay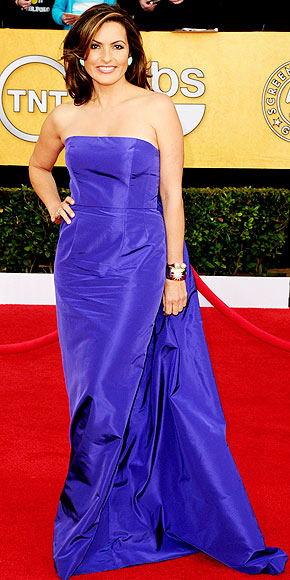 The blue jewel color of her dress makes me want to get in my car and drive to the fabric store. After seeing her in this I am convinced that if I managed to wrap my body in the same alluring hue, that I would look as flawless as Mariska. They producers of Law and Order SVU, should grab a mit and catch a clue, making this her standard uniform would bring up ratings for sure!
Rosario Dawson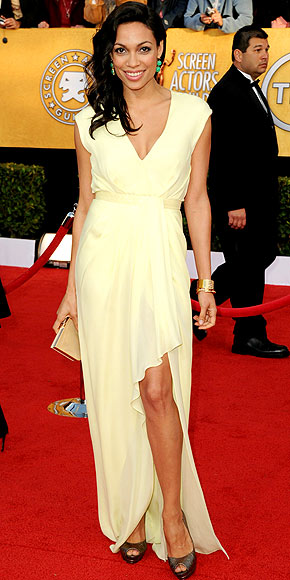 I also think that she looks effortless and flawless. My favorite part? Her green earrings!
And it is only fair for me to give a dis or two right?
Right!
Sorry gals, but I was not of fan or yours tonight. Stripes? Maybe, but in orange/black/pink? Most certainly not. And Ms. Sarandon, the combo of the hair and dress make you look more mother of the bride and less queen of the red carpet.
Who did you love and loathe tonight?
P.S. After a late night run to the grocery store to buy more Popsicles, I am pretty sure that my husband is one away from turning into one of these frozen concoctions. I am also convinced that one more Popsicle stick and I will be able to successfully build this lamp.
Just Kidding, I need at least two more.